Are you tired of living or working in the shadow of tax problems? You don't have to struggle or worry any longer. Contact Taxation Solutions, Inc. right away to schedule your initial consultation with one of our expert tax resolution specialists. We're available for tax resolution services including back tax filing, tax settlement negotiation, IRS audit representation, and much more. No matter how severe your individual or business tax issues have become, Taxation Solutions, Inc. has what it takes to help you experience IRS tax relief. Call or e-mail us today to discuss the tax relief services you need, and to get a free cost estimate!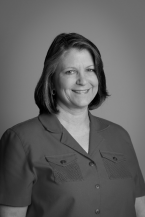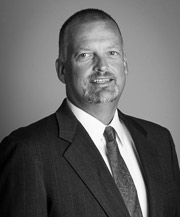 Taxation Solutions, Inc. offers the following tax resolution services to Albuquerque-area taxpayers and businesses:
Help with back taxes
Tax penalty abatement
Tax settlement negotiation
IRS audit preparation and defense
Tax court representation
Government action appeals
And more!
Have you been hit with a tax penalty for underpayment? Did you recently receive notice of an upcoming IRS audit? Are you dealing with payroll tax problems at work? For skilled tax relief services, Taxation Solutions, Inc. is the company to call. We put quality workmanship and customer service first on every job. Our goal is to bring you tax debt relief while also making you IRS compliant, so you can avoid similar issues going forward. With Taxation Solutions, Inc. as your tax relief company, you can enjoy true peace of mind.
40 Years in Tax Problem Resolution
If you want to work with a tax attorney or other pro who has extensive experience providing tax assistance, you've come to the right place. Taxation Solutions, Inc. has been in business since 2008, and our staff has more than four decades of experience in tax debt resolution. We'll call on everything we've learned in our many years on the job in order to provide you with knowledgeable, customized tax resolution service in Albuquerque.
Licensed & Insured Tax Resolution Specialists
On top of our experience, we're proud to be a licensed and insured tax relief company. We are affiliated with the American Society of Tax Problem Solvers, the National Association of Tax Professionals, and the National Association of Enrolled Agents, all of which help us stay up to date on changes to the tax codes that affect our clients. As a testament to our exceptional customer service, we've earned an A+ rating from the Better Business Bureau. You're in good hands when you make us your certified tax resolution specialist.
Emergency Tax Help Available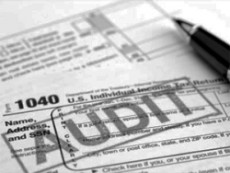 Do you need tax help in a hurry? Whether a back tax filing deadline has crept up on you or the government is about to seize your assets, Taxation Solutions, Inc. has you covered. We offer emergency tax problem resolution to clients whose issues absolutely can't wait. We'll work quickly without ever compromising the quality of the work we do.
Call today to speak with a tax attorney or other member of our team! We'll schedule the earliest available appointment that works for you, and we'll jump right in to solving your tax problems. With Taxation Solutions, Inc. by your side, you can look forward to waving goodbye to your IRS tax problems.